Explore the Triangle!
Raleigh may not be a big city like Miami, New York or San Francisco, but it's a growing city that has plenty of great restaurants, bars and fun day activities.
We asked TTC members to share their favorites and the reasons why. Explore and enjoy the area while you are here. We promise you will not be disappointed!
Restaurants
1. The Pit (328 W. Davie St. Raleigh): A great Southern BBQ but with an upscale feel. Featured on the Food Network and walkable to other locations.
2. Sitti (137 S. Wilmington St. Raleigh): A family owned restaurant that features Lebanese and Mediterranean cuisine. The food is always fresh, and there is usually some eye candy to gaze over.
3. Buku (110 E. Davie St. Raleigh): It is amazing as it offers interesting dishes from around the world. Great global flare for those who seek international cuisine.
4. Taverna Agora (326 Hillsborough St. Raleigh): This Greek restaurant has just recently relcoated to the dowtown area, making it a convenient stop for those staying downtown, or great a place to gather for dinner before heading out to the bars. Several TTC members have given it the thumbs up for their tasty and authentic Greek dishes.
Bars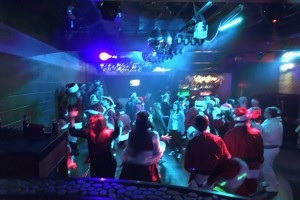 1. Fifteen (317 W Morgan St. Raleigh) Fifteen is downtown Raleigh's newest LGBT bar and lounge. They offer a chic and relaxed atmosphere to gather with friends and sip some of the season's finest beers, wines, and cocktails.
2. Legends (330 W. Hargett St. Raleigh): Raleigh's oldest and most successful gay bar. Drag shows nightly on the weekends. Three bars, outdoor patio, video bar, and more. (Recommended by Marc & Jason)
3. Flex (2 S. West St. Raleigh): Labeled as a bear bar but all are welcome. However, you won't see a plucked eyebrow (unless it's a true drag queen) nor Prada loafers in there! Very friendly, low key and no attitude atmosphere. (Recommended by Jeff)
Day Activities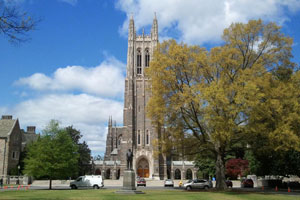 1. Duke Chapel & Duke Garden (401 Chapel Dr. Durham, NC 27708): Known as the "crown jewels" of the Duke University campus, the chapel and gardens offer visitors stately architecture and stunning landscape design and horticulture. Located in Durham, just 25 minutes from downtown Raleigh.
2. NC Museum of Art (2110 Blue Ridge Rd. Raleigh): Award winning museum and park featuring paintings and sculpture representing 5,000 years of artistic achievements. Open every day except Monday and state holidays. Make sure to stop by at Iris, the museum restaurant. Their food is amazing!
3. Umstead State Park (Raleigh): State park, located between Raleigh, Cary, and Durham, offers hiking, biking, boating, camping, and other outdoor activities. Park is over 5000 acres with easy access from Glenwood Avenue in Raleigh (near the airport) and Harrison Avenue in Cary.
4. NC Natural Science Museum (11 W. Jones St, Raleigh): The Southeast's newest and largest natural history museum features live animals, dinosaurs, whales, walk-through dioramas, science education and research. Located in downtown Raleigh.